I was referred to Ruth by our pediatrician, who told me that she was the "jewel of speech therapy" and an expert in Childhood Apraxia of Speech. I was very pleased that I switched my two girls to Ruth because I saw a huge leap in progress from where they were at before!
When we first started, the girls couldn't even make any vowel sounds and now they are mastering all age appropriate sounds as well as complete sentences and conversational speech. I am very grateful to Ruth that the girls have caught up to their peers in terms of speech and language development. When people meet them now, for the first time, they don't even realize that they are in speech therapy.
Ruth is a perfect fit for our family because my girls can be timid, but Ruth is very sweet, and nurturing which makes them feel comfortable. What I also like about Ruth is that she is extremely experienced and has a large array of knowledge and techniques that she has drawn upon to help my girls.
She is trained in PROMPT© and also frequently attends workshops and conferences to learn new ways to help her clients. I used to have many sleepless nights worrying about my girls' speech deficiency but now, thanks to Ruth, they are both almost ready to graduate speech therapy and that makes me one happy mom!
I can say without a doubt that other than my husband and myself, Ruth Bass has had the most positive impact in my girls' lives and I am so grateful to her for her help!
Mom of preschool girls - Newport Coast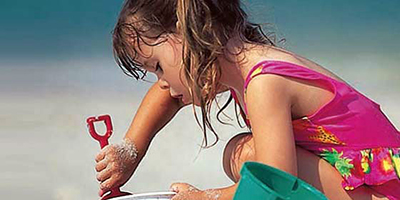 "Our daughter was 3 years old and suffering from disfluency. Not being able to get her words out created a lot of frustration and she often ended up in tears. Of course that broke our hearts! We found Ruth Bass, thankfully, through the Stuttering Foundation's website and began working with her right away. Our initial appointments were twice weekly and it was not long before our daughter's confidence began to grow. She also learned tools to help her speech become "smooth".
Ruth held a Lidcombe workshop, became trained, and implemented this amazing program with our daughter. She selflessly taught me how to do the therapy so I could become the "therapist" at home, where the program works best. Our daughter has been fluent for many years now. We get so excited when her teacher shares how our daughter enthusiastically raises her hand to answer questions in front of the whole class. For this and many other things that come with "smooth speech" and confidence, we thank Ruth Bass for her dedication, support, expertise, and kindness toward our daughter and our family."
Parent of an elementary school girl – Newport Beach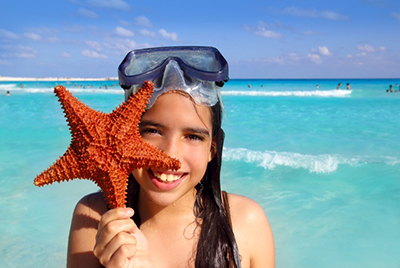 "Ruth Bass is an exceptional speech therapist. When our daughter was 18 months old, our pediatrician recommended that we visit Ruth to have our child assessed for speech development problems. At the time of the first assessment, our 18-month old child was demonstrating verbal skills of a 3-month old. However, six months after working with Ruth twice a week, our daughter demonstrated verbal skills of a 27-month old child (and was only 24 months old). Our child's vast language improvement is a direct result of Ruth's hard work and caring nature. She has become more than simply a speech therapist; she has really become a friend.
We highly recommend Ruth as a speech therapist for young children struggling to find their voice. Life with a speaking toddler is much more enjoyable than trying to communicate with a child with basically no language skills. Ruth deserves all of the credit in helping our daughter learn to vocalize her thoughts, emotions and, of course, questions. I cannot imagine where our family life would be without Ruth. She has truly improved our daughter's speech, and in turn, improved our family life. We are so thankful to Ruth for all she has done for us!"
Parents of an elementary school girl – Costa Mesa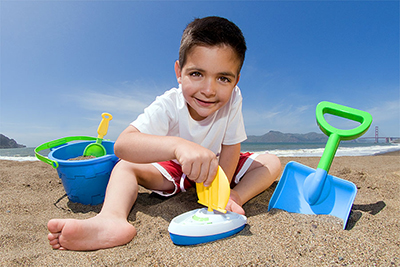 "My son began therapy for a fluency disorder and production of the "r" sound at the age of five years old. He and Ruth got the "r" sound remediated within no time and his stuttering was minimal after a short time. Not only did Ruth work on his speech, but she became a cheerleading advocate for our son's continued learning. She was so fabulous that he has literally gained several grade levels in school and his self-esteem has soared. Later he joined a group for teens who stutter prior to his dismissal furthering his ability to speak with confidence. I would definitely recommend Island Therapies for children of all ages and am happy that we enrolled him in this program."
Mom of a junior high school boy -- Newport Beach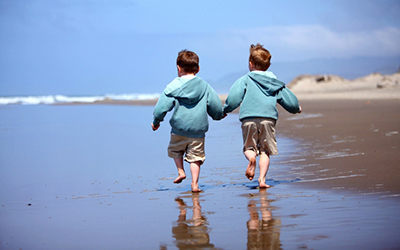 "At 18 months, my son wasn't saying more than a couple of words. Ruth was recommended to us by our pediatrician. She evaluated him and determined he was over 50% behind where he should be in his communication skills. Ruth's enthusiasm, support and encouragement really connected with him. He loved to come and see her twice a week.
She has a gift for teaching the parents what to do as well. With all her hard work through play with him, and our continued practicing at home, he started to improve. It became fun watching him learn new words. He was so excited he could communicate with others. A year later, at 2 1/2, Ruth reevaluated him. We knew he had come a long way, but were pleasantly surprised that he was testing at just below a 4 year old level in areas he was 50% behind a year before. Ruth "graduated" him a couple months later, much to his disappointment. He really misses seeing her each week.
With our second boy, who didn't say anything at 15 months, we started with Ruth as well. After just a few months, he was making new sounds all the time and continued to progress.
Ruth has really connected with our children and has given them the gift to communicate better. They have both met their goals, been dismissed from speech therapy, and are thriving socially as well as academically in their preschool and kindergarten programs. We couldn't be happier with the results!"
Mom of two boys -- Newport Beach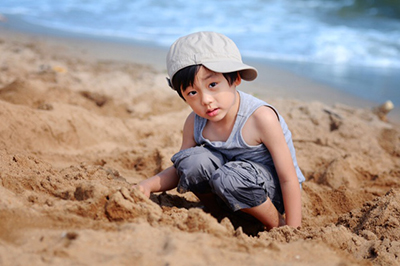 "Our son was diagnosed with autism before the age of two. Fortunately for our family, we met Ruth Bass at the same time! Believing strongly in early intervention, we began speech therapy immediately, three times per week along with other services. As our child's needs grew and changed, Ruth found creative ways to implement goals and objectives. It was abundantly clear that we had found a gifted life line to support our son and our family. One of our goals for our son has been to work within the world in which he will live. Ruth developed and implemented lessons that were not taught in isolation (solely in an office) but in the real world.
With Ruth, speech therapy for our child has been highly experiential and effective. In order to create opportunities to use his language, Ruth designed and implemented lessons that included visits to local markets, museums, the post office, the library and restaurants to practice and reach out to the community in which he would grow and live. For more than a decade, these types of "outings" evolved with our son's specific speech and social needs. Throughout his elementary years, Ruth worked with the school to bring relevant curriculum into his sessions. The results of Ruth's incredible program are evident in our son's ability to meet and exceed the expectations of his high school teachers and his family. Over the past thirteen years, Ruth has been nothing less than innovative, brilliant and a tireless advocate for our child."
Parents of a high school boy – Corona del Mar